How To Combat Chronic Disease by Cleansing Your Body at a Cellular Level.
Detox Your Lymphatic System, Liver, Kidneys & Gut!
Every single second, your body's delicate balance is disrupted by thousands of toxins, free radicals, and even parasites and heavy metals.
The modern world we live in comes with a cost: It's getting harder and harder to completely defend ourselves from these damaging stressors.
And that's because they're in our food, in our water, in our air… And these substances become more toxic as the years go by.
However, there are natural ways to protect our bodies from future damage and repair some of the damage that had already happened.
This is the reason why our expert medicals developed this best selling 3-product natural body tonic.
The Pure Cellular Cleanse is a doctor-designed, all-natural supplement bundle, custom formulated to help your body eliminate these toxic aggressors, while enhancing nutrient absorption and helping your general health.
The Pure Cellular Cleanse supplement pack is proven to:
Choose Your Pure Cellular Cleanse Kit
Each Kit includes our 60-Day Money Back Guarantee and Free, Fast Domestic Shipping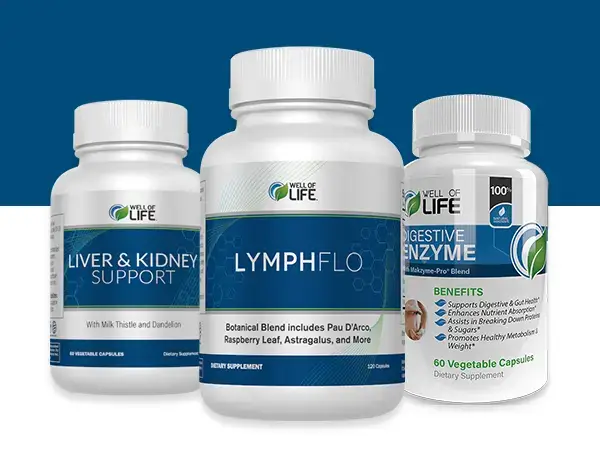 1 BOTTLE OF Digestive Enzymes with Makzyme-Pro® Blend

1 BOTTLE OF Liver & Kidney Support

1 BOTTLE OF Lymph Flo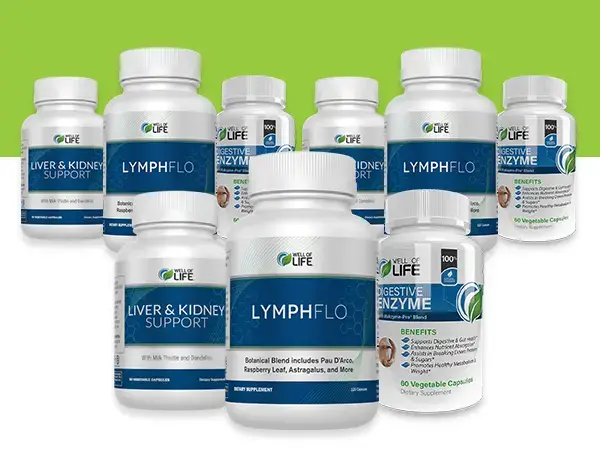 3 BOTTLES OF Digestive Enzymes with Makzyme-Pro® Blend

3 BOTTLES OF Liver & Kidney Support

3 BOTTLES OF Lymph Flo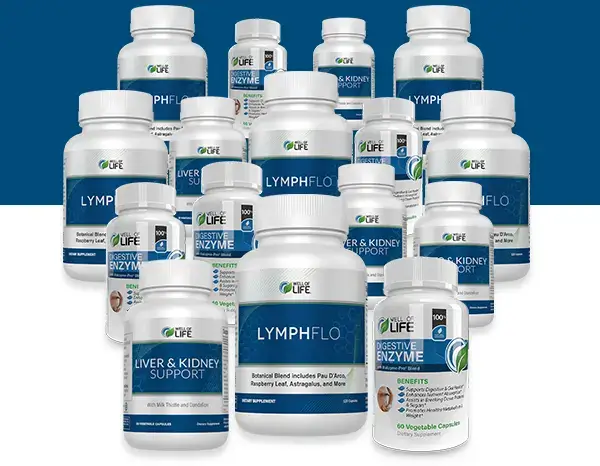 6 BOTTLES OF Digestive Enzymes with Makzyme-Pro® Blend

6 BOTTLES OF Liver & Kidney Support

6 BOTTLES OF Lymph Flo

SUBSCRIBE & SAVE​
Promotes the natural detoxification processes
Our lymphatic system often gets overlooked when we're trying to get healthier, even if it performs a vital function in our body: filtering toxins through a complex detoxification pathway.
These aggressors can be everyday toxins found in food, air, personal care products and water, but also internal, coming from your own metabolic waste and free radicals. 
By nourishing your lymphatic system, you help your body "collect" and "throw away" the toxins from your tissues and bloodstream. 
The supplement formulas of the Pure Cellular Cleanse helps your lymphatic system natural detoxification process, while also protecting your body protect from parasites and free radicals.
Enhances nutrient absorption
You can be 100% dedicated to eating healthy and taking natural supplements… 
And still not get the full benefits of the nutrients from your food. That's because if your body is not absorbing those nutrients properly, you are wasting your time and money.
Digestive Enzymes with Makzyme-Pro® Blend are designed to help you absorb more vitamins, minerals and antioxidants. It also helps your body improve the enzyme production, which play a key role in the vital nutrient absorption enhancement.
Enzymes also protects you from toxic waste building up in your tissues, while helping your digestive system break down the nutrients your body needs to function smoothly. 
Enhanced with fulvic acid minerals, these digestive enzymes combat free radical damage, create antioxidant protection, and help eliminate heavy metals.
Supports healthy liver, gut, kidney, gallbladder and lymphatic system function
The natural substances found in every bottle of Pure Cellular Cleanse helps your liver, your gut, your kidneys, your gallbladder and your lymphatic system — It's a multiple-solution package for a well-nourished body, that's protected from the wear and tear of aggressive toxicity. 
The Pure Cellular Cleanse Bundle contains 3 different supplements: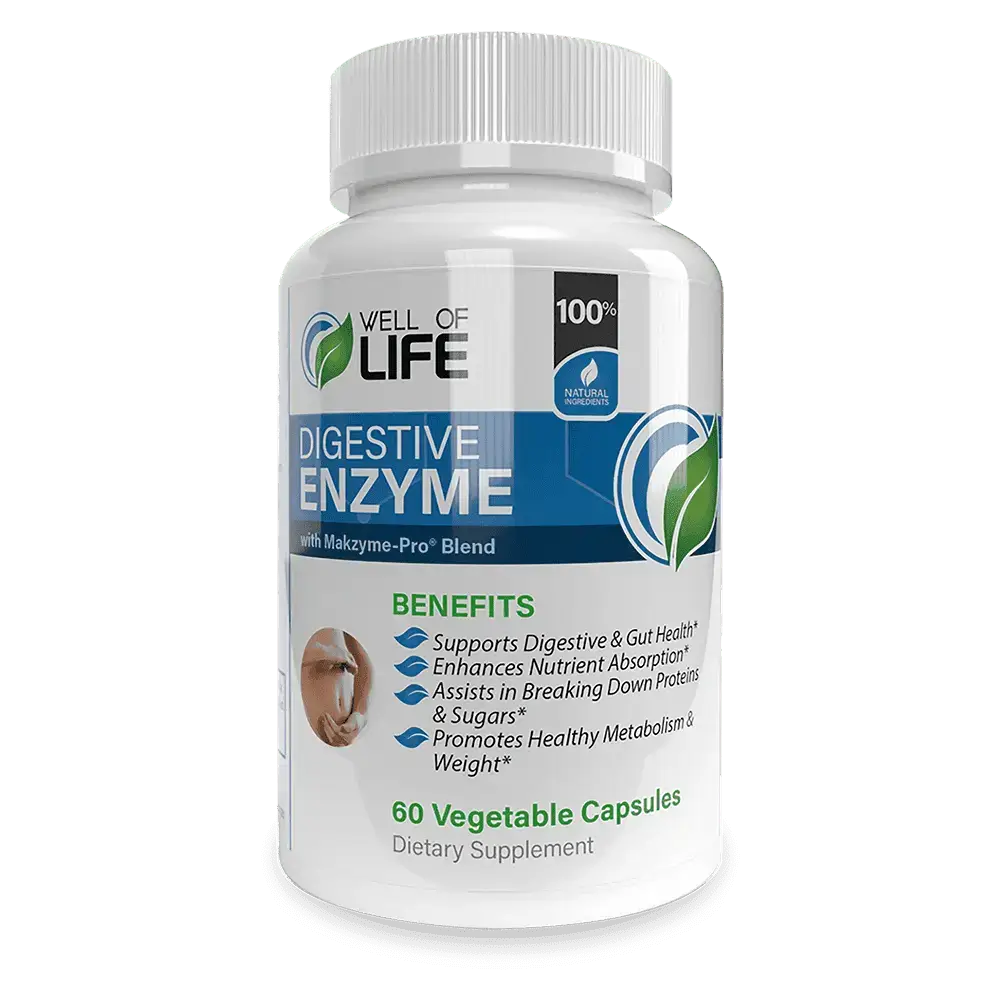 Digestive Enzymes with Makzyme-Pro® Blend
Enzymes help break down difficult-to-digest food molecules into smaller molecules that the digestive system is capable of absorbing.

This combination of enzymes and probiotics supports digestive health and ensures nutrients are delivered to the body. This natural digestive enzyme supplement helps take stress off the digestive organs, freeing up energy and decreasing digestive symptoms such as bloating, gas, or occasional diarrhea or constipation. This all makes our supplement great for gut health and nutrient absorption.
Many people suffer from a lack of digestive enzymes. Amylase, protease, and lipase are the three main and most vital enzymes your body uses to digest food. Amylase helps your body process carbohydrates into simple sugars while protease breaks down protein. Lipase is in charge of breaking down fats.
This advanced formula not only contains digestive enzymes, but also includes powerful fulvic and humic minerals and beneficial probiotic bacteria.
These are the ingredients you'll find in
Digestive Enzymes with Makzyme-Pro® Blend: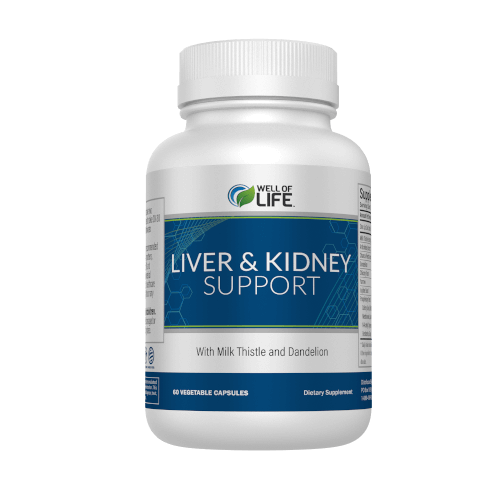 The Liver & Kidney Support contains a unique blend of 23 natural ingredients (including milk thistle, artichoke, turmeric, zinc, and others), and promotes healthy kidney, liver, and gall-bladder function.
Inside the Liver & Kidney Support, you will find ingredients such as:
Other ingredients include beetroot, chanca piedra extract, chicory root, yarrow, jujube seed, yellow dock, grape seed extract, L-cysteine, feverfew, red raspberry, berberine, and ginger.
Another super food we are going to add in this detox process in a pure Chlorella supplement.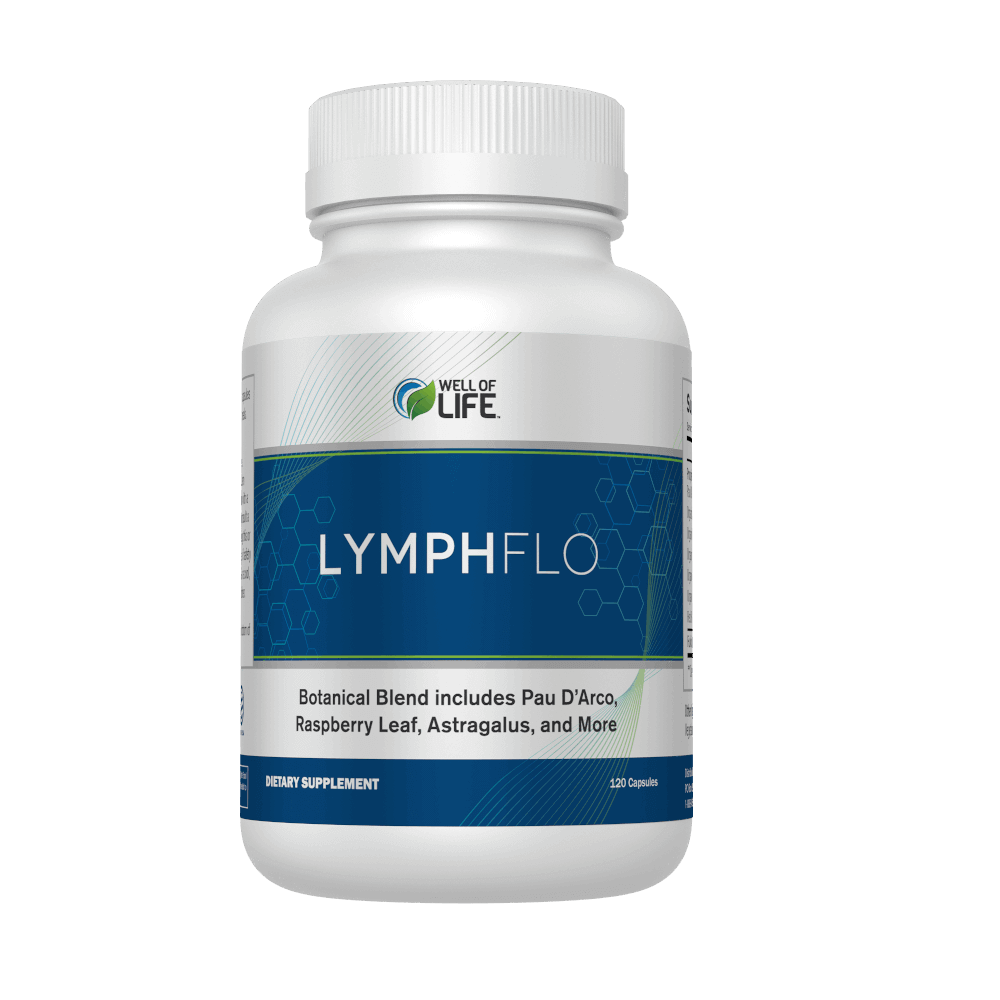 The lymphatic system is the largest circulatory system in the body. Made up of nodes, vessels, ducts, and glands, it helps eliminate waste products and toxins from cells and controls the flow of immune cells throughout the body. The lymphatic system is also responsible for about 90% of nutrient absorption in the small intestine. 
Keeping the lymphatic system healthy is crucial for detoxification, immunity, and overall health.
These are the ingredients you'll find in Lymph Flo With Fulvic Minerals:
The Pure Cellular Cleanse Bundle provides you with every natural detox agent and healthy ingredient needed to restore your health, starting at the cellular level
View Our Ingredients Below

Manufactured in the USA, using domestic and international ingredients
The package includes precise instructions, dosages, and safety precautions.
The Pure Cellular Cleanse Bundle is doctor-approved and designed to be taken as a set in order to achieve maximum brain health and cognitive performance.
The one-time payment will ensure you get the complete supply of natural, healthy ingredients for depression and  anxiety relief, and healthy brain functions. 
The Pure Cellular Cleanse by Well Of Life™ is manufactured in the USA in a strictly-controlled FDA-approved facility using only the purest ingredients we have found from all over the world. 
When choosing any Well Of Life™ supplement, you can relax knowing we use only the very best ingredients: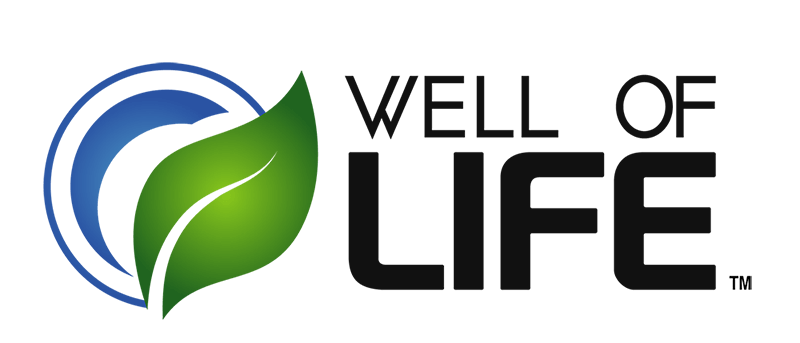 1-Month Pure Cellular Cleanse Kit includes:
With any purchase of Pure Cellular cleanse Kit, you receive 2 exclusive bonuses: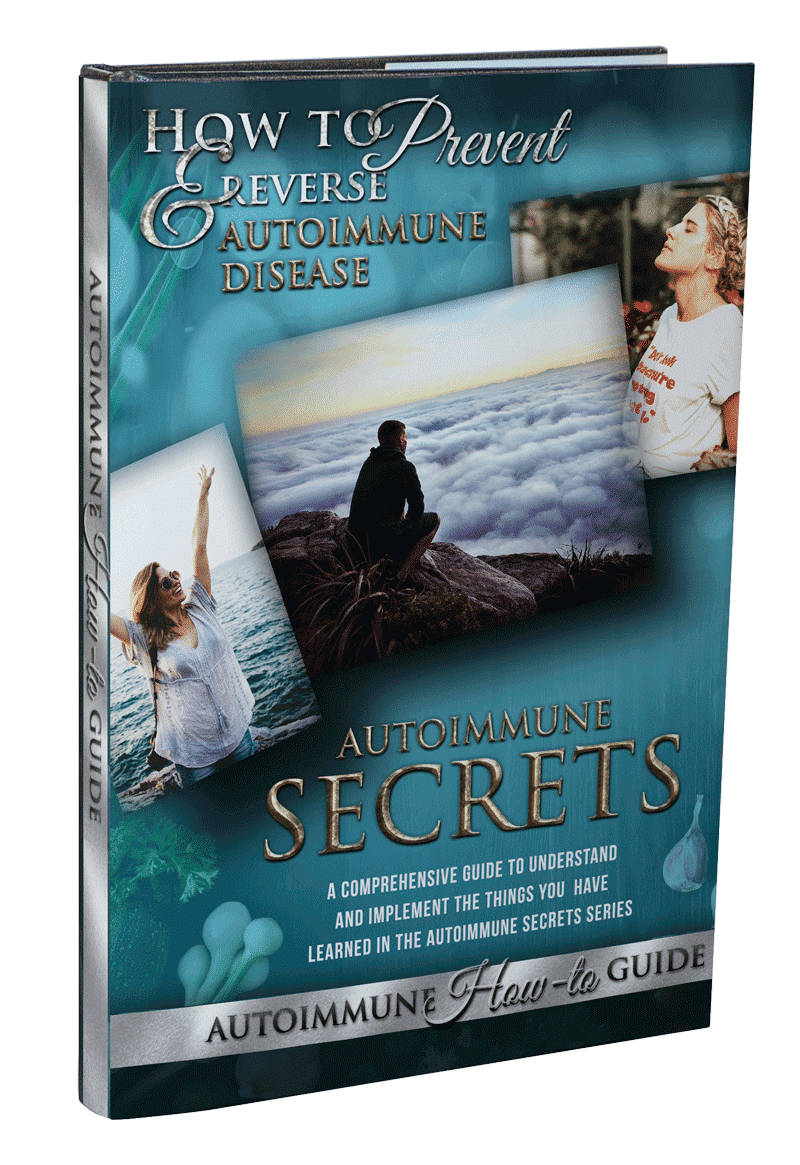 We've interviewed dozens of world-class doctors to present you with the exclusive information in this booklet.

Find out how you can continue your healing journey on your own, by balancing your inflammation with natural and safe treatment alternatives.

Regular Price: $47
TODAY: FREE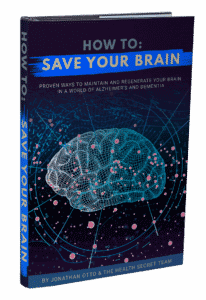 When you have the right information, half the battle is won.

This is why I'm sure you will enjoy adding real health knowledge for your brain's health. Get the information you need on how to nurture brain cells and prevent brain damage — without resorting to expensive drugs and treatments.

Regular Price: $67
TODAY: FREE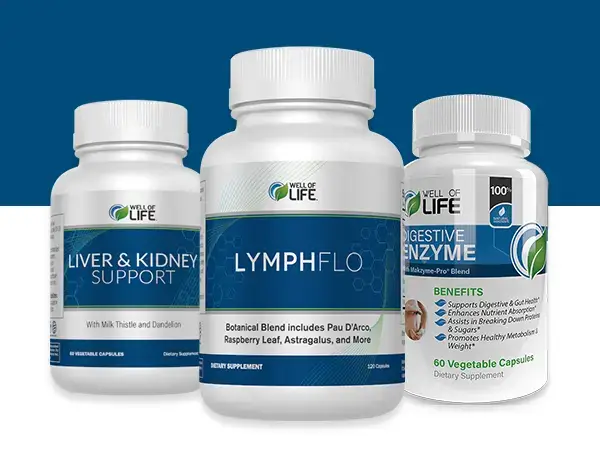 1 BOTTLE OF Digestive Enzymes with Makzyme-Pro® Blend

1 BOTTLE OF Liver & Kidney Support

1 BOTTLE OF Lymph Flo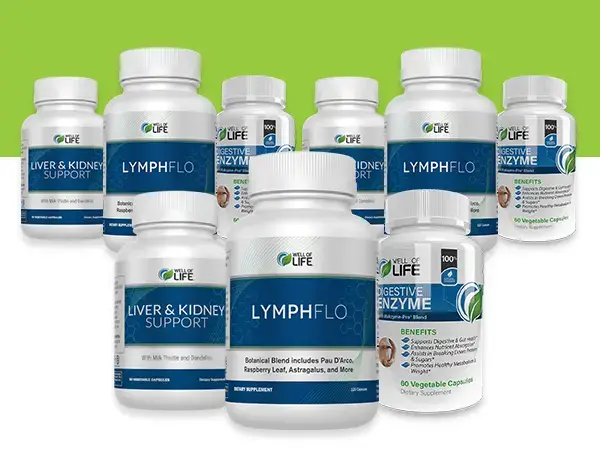 3 BOTTLES OF Digestive Enzymes with Makzyme-Pro® Blend

3 BOTTLES OF Liver & Kidney Support

3 BOTTLES OF Lymph Flo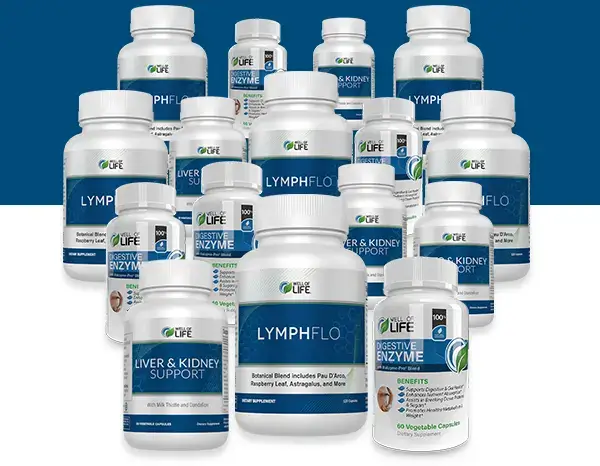 6 BOTTLES OF Digestive Enzymes with Makzyme-Pro® Blend

6 BOTTLES OF Liver & Kidney Support

6 BOTTLES OF Lymph Flo

SUBSCRIBE & SAVE​
All you need to do is say "Maybe" to the Pure Cellular Cleanse Kit. If you don't see dramatic results with our natural protocol, you are protected by our 60 day money-back guarantee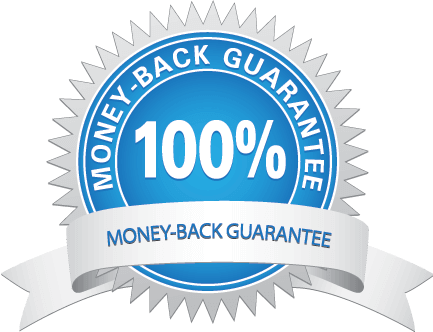 *THE 3-MONTH BUNDLE for only $167 is a supplement subscription that comes with convenient, automatic renewal. No interrupted treatment, no chance of us running out-of-stock. At any point, you are protected by our full 60-days guarantee — and during these 60 days you can cancel anytime.
And if you like how our supplements are improving your health, you don't have to do anything. The subscription renews automatically at the discounted price of $18.85 per bottle every 3 months.*