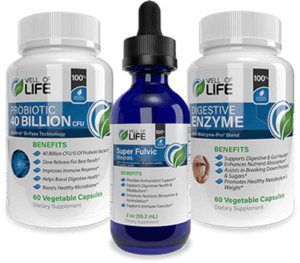 Add the Gut Renewal Bundle to Your Order and Save $90.85!
Thank you for your order … you are taking a very smart step toward improving your
health with Well Of Life™'s Gut Renewal Bundle.
We couldn't let you leave before offering you 1 month Gut Renewal Bundle at a very special, limited-time price.
The regular price is $209.85 per bundle, but when you click YES to this one-time offer below
you'll pay just $119 … that's an additional savings of $90.85.
Plus there are no additional shipping fees when you add this to your order!
Disclaimer: Statements on this website have not been evaluated by the Food and Drug Administration. Products are not intended to diagnose, treat, cure or prevent any disease. You should always consult with your healthcare practitioner prior to starting any new dietary supplement or program.