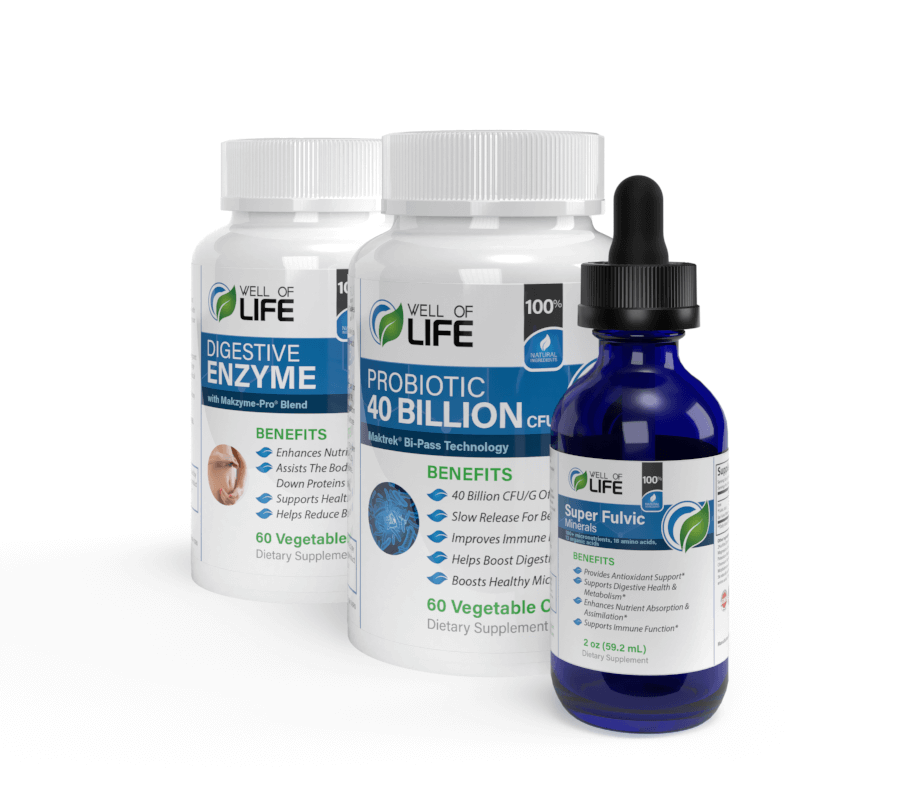 Add the Gut Renewal Bundle to Your Order and Save!
Thank you for your order … you are taking a very smart step toward improving your
health with Well Of Life™'s Fortified Brain Bundle.
We couldn't let you leave before offering you our Gut Renewal Bundle to you at a very special, limited-time price.
REVITALIZE YOUR ENTIRE BODY BY RENEWING YOUR DIGESTIVE SYSTEM
When you consider that 80% of your immune system is in your gut and is regulated by beneficial bacteria and microbes, then taking steps to improve gut health and create an optimal gut microbiome is essential.
With digestive enzymes to help break down foods and enhance nutrient uptake, probiotics to increase healthy gut bacteria and fulvic minerals which offer a myriad of benefits, this package has incredible potential to boost your overall health.
This revolutionary bundle is designed to boost your overall health by …
Boosting natural energy
Sharpening your focus
Boosting your mood
Helping you achieve and maintain ideal weight
Optimize your nutrient absorption
Maintain your focus
And more…
… through 3 breakthrough products designed to deliver premium nutrients for optimal health:
PROBIOTIC 40 BILLION CFU supports the balance of healthy gut bacteria.
Beneficial or "friendly" bacteria should make up about 85-90% of your total gut flora. But for many reasons, including diet, stress, antibiotic use, and other factors, the ratio can become skewed.
This supplement is designed to provide a high potency and balance of beneficial bacteria. By taking this product on a regular basis, Probiotic-40 can help maintain healthy intestinal flora (also called the microbiome).
Supports digestive health and regularity
Helps replenish beneficial bacteria
Supports immune health
Support for healthy cholesterol
DIGESTIVE ENZYMES support healthy digestion and nutrient absorption. Enzymes help break down difficult-to-digest food molecules into smaller molecules that the digestive system is capable of absorbing.
This combination of enzymes and probiotics supports digestive health and ensures nutrients are delivered to the body. This helps take stress off the digestive organs, freeing up energy and decreasing digestive symptoms such as bloating, gas, or occasional diarrhea or constipation.
Supports digestive and gut health
Enhances nutrient absorption
Assists the body in breaking down difficult proteins
Promotes healthy metabolism
Supports healthy weight management
Promotes healthy inflammatory response
SUPER FULVIC MINERALS are the ultimate nutrient booster. This product contains many nutrients, including trace minerals, electrolytes, prebiotics, and probiotics. In particular, probiotics and prebiotics in Fulvic Acid nourish the gut and help maintain a healthy balance of beneficial bacteria. This also promotes optimal immune function.
Enhances the absorption and utilization of vitamins, minerals, and other nutrients
Supports gut and digestive health
Supports immune function
Provides antioxidant protection against damaging free radicals that may lead to premature aging
Supports detoxification processes in the body
Because we make our supplements in small batches and have only a limited supply –
and I want to make sure you have a full stock of supplements to support your good health, at the best possible price – through this offer today we'd love to offer you this revolutionary Gut Renewal Bundle subscription for a heavily discounted price – so you can experience optimal health!
The regular price is $119.90 per bundle, but when you click YES to this one-time offer below
you'll pay just $87.00… that's 57% off the original price.
Plus there are no additional shipping fees when you add this to your order!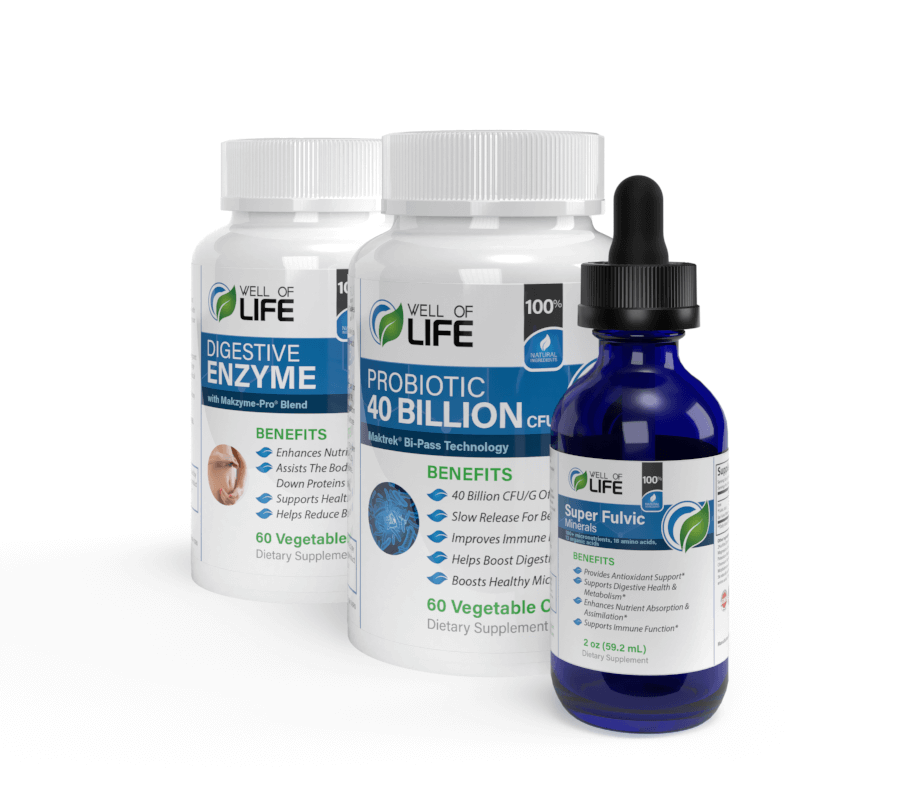 Disclaimer: Statements on this website have not been evaluated by the Food and Drug Administration. Products are not intended to diagnose, treat, cure or prevent any disease. You should always consult with your healthcare practitioner prior to starting any new dietary supplement or program.