Few issues are as important and beloved in the vast world of health as the health of our hearts. The tireless heroes that power every part of our lives are our hearts.  And it's only fitting that we explore every avenue to protect and nurture them. Welcome to our journey of "Natural Heart Health Supplements for Heart Disease," where we will explore the remarkable world of natural remedies that have the potential to safeguard our most vital organ, the heart.
From the power of omega-3 fatty acids and the revitalizing properties of CoQ10 to the benefits of garlic and hawthorn, these supplements have the potential to reduce inflammation, lower cholesterol, and support cardiovascular wellness.
Heart disease is a formidable enemy, impacting millions of people globally. While modern medicine has made incredible strides in the treatment of cardiovascular conditions, there is still a lot to learn from the natural world. We're about to embark on an exploration of supplements and compounds that have shown promise in promoting heart health.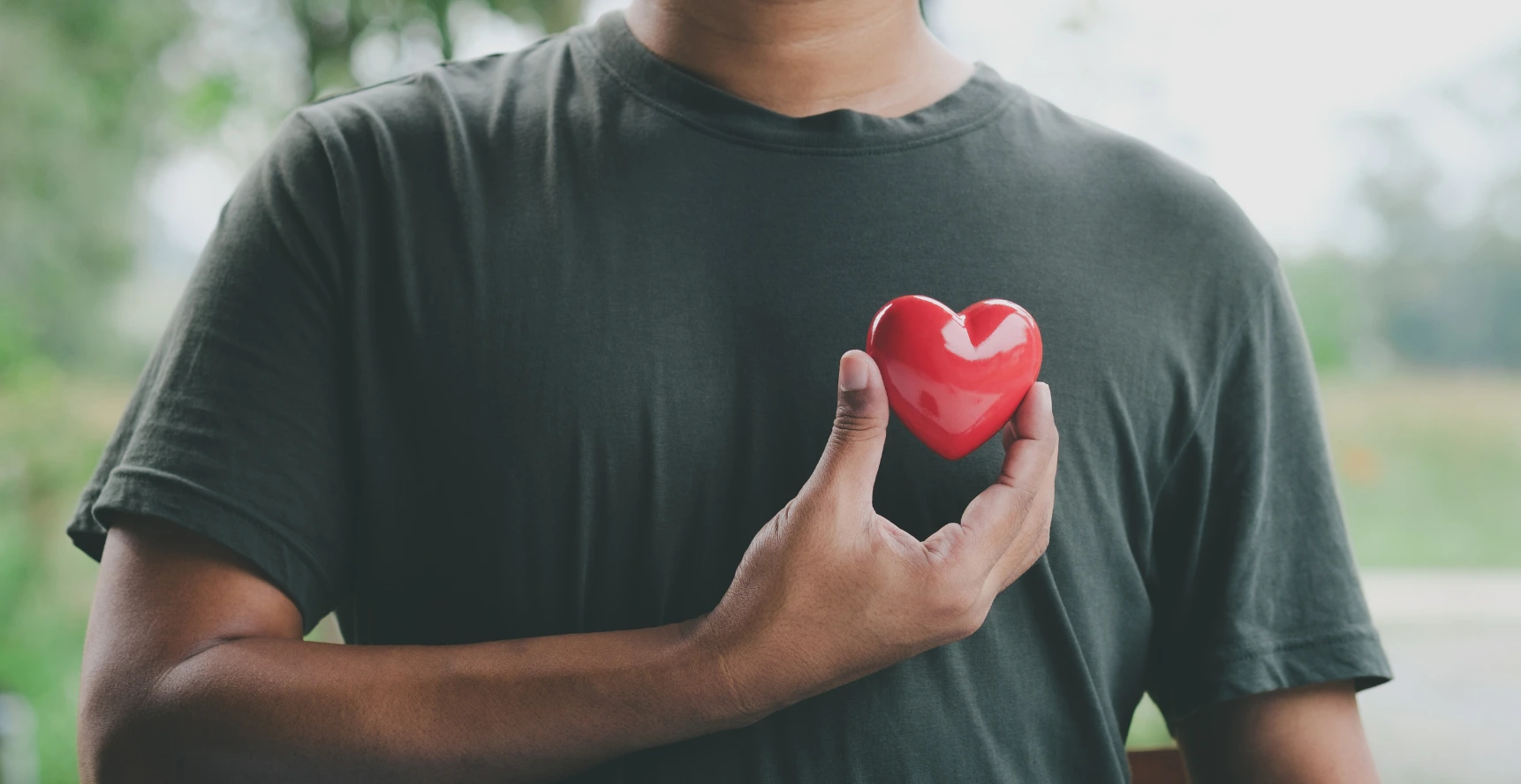 Cardiovascular Disease
Cardiovascular disease (CVD), often called heart disease, includes a range of conditions that affect the heart and blood vessels. It is a significant global health concern and a leading cause of morbidity and mortality worldwide.
CVD includes various conditions, with the most common ones being:
Coronary Artery Disease (CAD)
Atherosclerosis, or the accumulation of plaque, narrows or blocks the blood channels that supply the heart muscle, leading to coronary artery disease (CAD) and the potential for blood clots.  It can lead to chest pain (angina) or, in severe cases, a heart attack.
Hypertension (High Blood Pressure)
Hypertension is a condition in which the force of blood against the walls of the arteries is too high. Over time, it can damage blood vessels and lead to heart disease, stroke, and other complications.
Heart Failure
Heart failure occurs when the heart cannot pump blood effectively, thus leading to symptoms like shortness of breath, fatigue, and fluid retention. It can result from various underlying conditions, including CAD and hypertension.
Stroke
A stroke occurs when there is an interruption in the blood supply to the brain, usually because of a blood clot or a blood vessel rupture. Strokes can lead to various neurological deficits and are often related to cardiovascular risk factors.
Arrhythmias
Arrhythmias are irregular heart rhythms that can lead to palpitations, dizziness, or fainting. Some arrhythmias can be life-threatening, while others are harmless.
Valvular Heart Disease
Valvular Heart Disease involves problems with the heart valves, such as stenosis (narrowing) or regurgitation (leakage). A disease like valvular heart disease can result from congenital defects, infections, or aging.
Peripheral Artery Disease (PAD)
PAD is similar to CAD but affects blood vessels outside the heart, usually in the legs. It may result in limb pain, cramping, and decreased blood flow.
Congenital Heart Defects
Some individuals are born with structural abnormalities in the heart that can lead to heart disease later in life.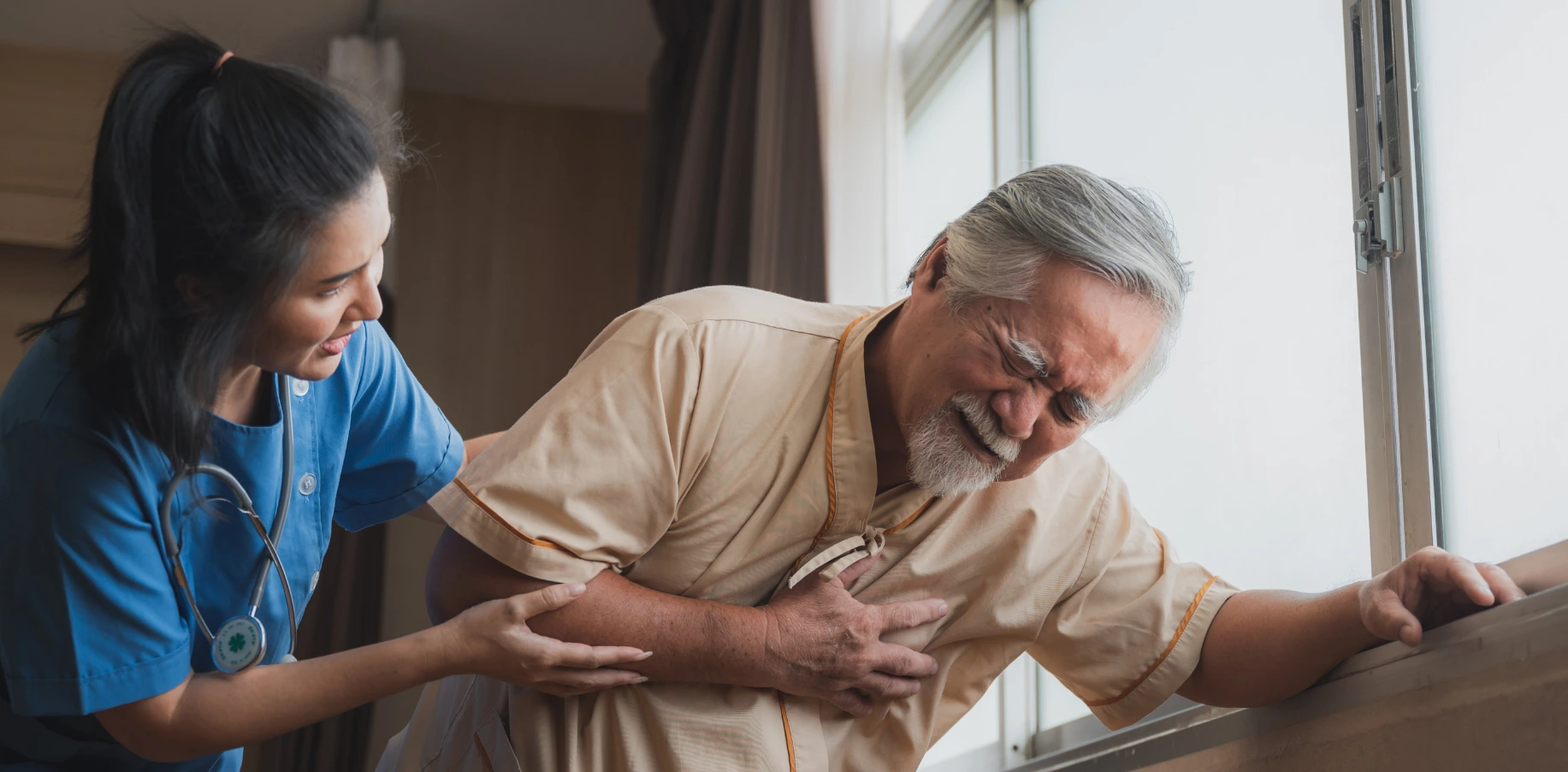 Risk Factors Involved with Heart Disease
Several risk factors can contribute to the development of cardiovascular disease, including:
Unhealthy Diet: A diet high in saturated and trans fats, cholesterol, salt, and added sugars can contribute to heart disease.

Physical Inactivity: Lack of regular exercise can increase the risk of CVD.

Smoking: Tobacco use is a major risk factor for heart disease.

Obesity: Excess weight and obesity can increase the likelihood of CVD.

Diabetes: Poorly managed diabetes can damage blood vessels and increase the risk of heart disease.

Family History: A family history of heart disease can elevate an individual's risk.
Prevention and management of cardiovascular disease involve lifestyle changes such as maintaining a heart-healthy diet, engaging in regular physical activity, and avoiding smoking. Managing conditions like hypertension and diabetes is beneficial to your heart health. Medications and medical procedures may also be necessary in some cases. Early detection and management of risk factors are crucial in reducing the risk of heart disease and its complications. Regular check-ups with a healthcare provider can help assess and address these risks.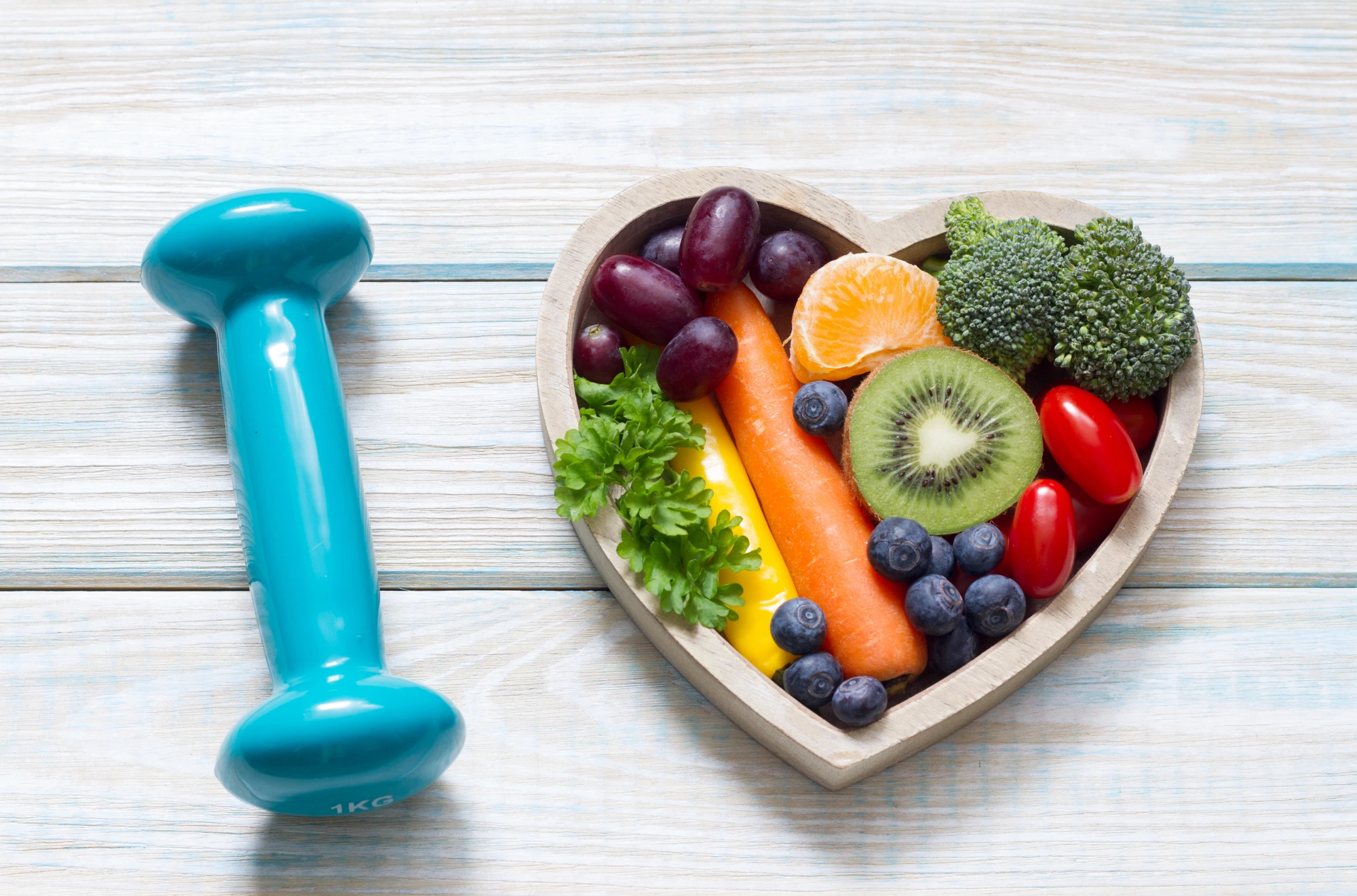 Symptoms of Heart Disease
The symptoms of CVD can vary depending on the specific condition and its severity. Some individuals may experience no symptoms until a cardiovascular event, while others may have noticeable signs.
Common symptoms and warning signs of cardiovascular disease include:
Chest Pain (Angina)
One of the most common signs of coronary artery disease is chest pain or discomfort (CAD). It can feel like pressure, squeezing, fullness, or pain in the chest, which may radiate to the arms, neck, jaw, or back. It is often triggered by physical activity or emotional stress and relieved by rest.
Shortness of Breath
Breathlessness is possibly a sign of heart failure or other heart conditions, especially during physical activity or lying flat.
Palpitations
Irregular heartbeats, multiple skipped beats, or a racing heart can indicate arrhythmias, which are abnormal heart rhythms.
Fatigue
Unexplained and severe fatigue or weakness can be a symptom of heart failure or other heart conditions.
Dizziness or Fainting
Sudden dizziness, lightheadedness, or fainting can result from arrhythmias or decreased blood flow to the brain due to cardiovascular problems.
Swelling (Edema)
Edema, or swelling in the legs, ankles, and feet, may indicate heart failure, particularly if it worsens during the day.
Pain or Discomfort in Other Areas
Some people with heart disease may experience pain or discomfort in the arms, neck, jaw, shoulder, or upper abdomen. These symptoms can often be mistaken for other conditions like indigestion.
Cold Sweats
Profuse sweating, particularly cold sweats, can be a symptom of angina or a heart attack.
Nausea and Vomiting
Nausea and vomiting, especially when accompanied by other symptoms like chest pain and shortness of breath, can be a sign of a heart attack.
Cyanosis
The bluish or grayish coloration of the skin or lips can show decreased oxygen levels in the blood, often due to inadequate heart function.
Wheezing or Coughing
Heart failure can lead to fluid buildup in the lungs, causing wheezing or a persistent cough.
It's important to note that some people may not experience any symptoms or may have atypical symptoms. Additionally, the severity and combination of symptoms can vary among individuals. It is imperative that you get medical assistance if you or someone you know is exhibiting symptoms of cardiovascular disease. 
Early diagnosis and appropriate treatment are vital for managing heart conditions and preventing complications. Regular check-ups and a heart-healthy lifestyle can also play a significant role in reducing the risk of CVD.
Natural Dietary Supplements for Heart Health
While supplements should not replace a balanced diet, they can offer many health benefits to support heart health, particularly for individuals at risk of or dealing with heart disease.
Here are some natural heart health supplements that have shown promise in supporting cardiovascular wellness:
Omega-3 Fatty Acids
Omega-3 supplements, often derived from fish or algae oil, can help reduce inflammation, lower triglycerides, and improve overall heart health. They are especially beneficial for those with high cholesterol or at risk of heart disease.
For healthy brain function and cardiovascular health, omega-3 fatty acids are essential. By providing DHA and EPA, the Well of Life's Omega-3 Fish Oil is able to meet those daily requirements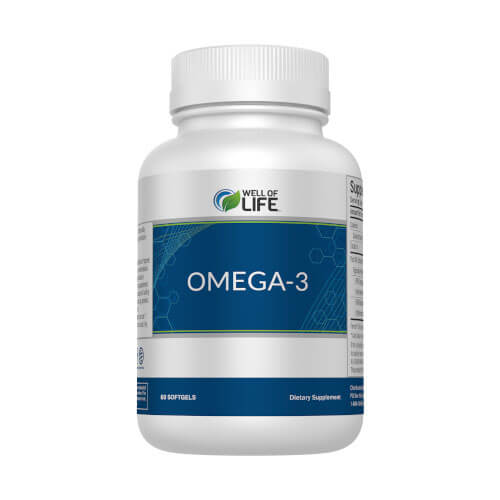 Coenzyme Q10 (CoQ10)
CoQ10 is an antioxidant that plays a crucial role in energy production within cells. It may help support heart health, particularly for individuals with heart failure or taking statin medications, which can deplete CoQ10 levels.
Magnesium
Magnesium is essential for maintaining a healthy heart rhythm and blood pressure. Supplementing with magnesium may be beneficial for individuals with magnesium deficiency or those with heart conditions.
Hawthorn
Hawthorn is an herb that supports heart health. It may help improve blood flow, reduce blood pressure, and strengthen the heart muscle.
Garlic
Garlic supplements contain allicin, a compound that may help lower blood pressure and cholesterol levels. Therefore, garlic is often used for its potential cardiovascular benefits.
Red Yeast Rice
Red yeast rice is a natural source of statins, compounds that can help lower cholesterol levels. When taking red yeast rice, it is advisable to do so under the supervision of a healthcare expert.
Berberine
Berberine is a compound found in various plants, including goldenseal and barberry. It may help lower cholesterol and improve blood sugar control.
L-Carnitine
L-carnitine is an amino acid that plays a role in energy production. It may help support heart health, particularly in individuals with heart failure. Certain types of mushrooms, like shiitake and oyster mushrooms, contain small amounts of L-carnitine.
Fiber Supplements
A soluble fiber supplement like psyllium husk can help lower cholesterol levels. In order to stop cholesterol from being absorbed, they bind to it in the digestive system.
Vitamin D
Adequate vitamin D levels are vital for overall health, including heart health. Low vitamin D levels can increase the risk of heart disease.
Vitamin D3 is an essential nutrient that many people are deficient in. However, taking D3 by itself can cause excess calcium buildup. Combining K2 with D3 balances calcium levels and keeps the body in a healthy state. Therefore, the Well of Life's D3 and K2 Chewable supplement is the perfect combination to support heart health.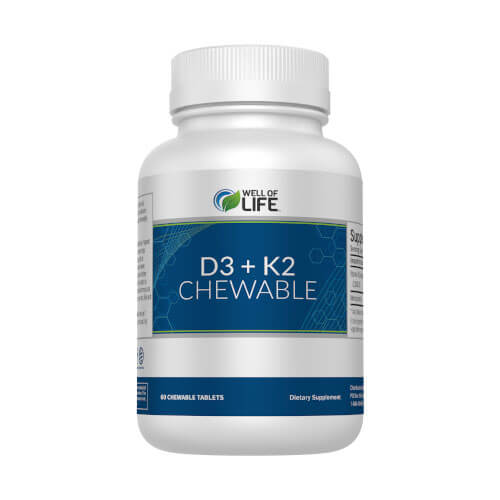 Plant Sterols and Stanols
These compounds, found in some plant-based margarines and supplements, can help lower LDL (bad) cholesterol by blocking its absorption in the intestines.
Resveratrol
Resveratrol, found in red wine and grapes, is an antioxidant that can help heart health by lowering inflammation and enhancing blood flow. However, moderation is key to alcohol consumption.
Folate
Folate (B9 vitamin) plays a crucial role in several bodily functions, including DNA synthesis and repair, red blood cell production, and overall cell division. 
Folate or Folic acid's (synthetic form of folate) potential role in heart health is primarily related to its ability to lower homocysteine levels. Elevated levels of homocysteine in the blood can cause an increased risk of heart disease.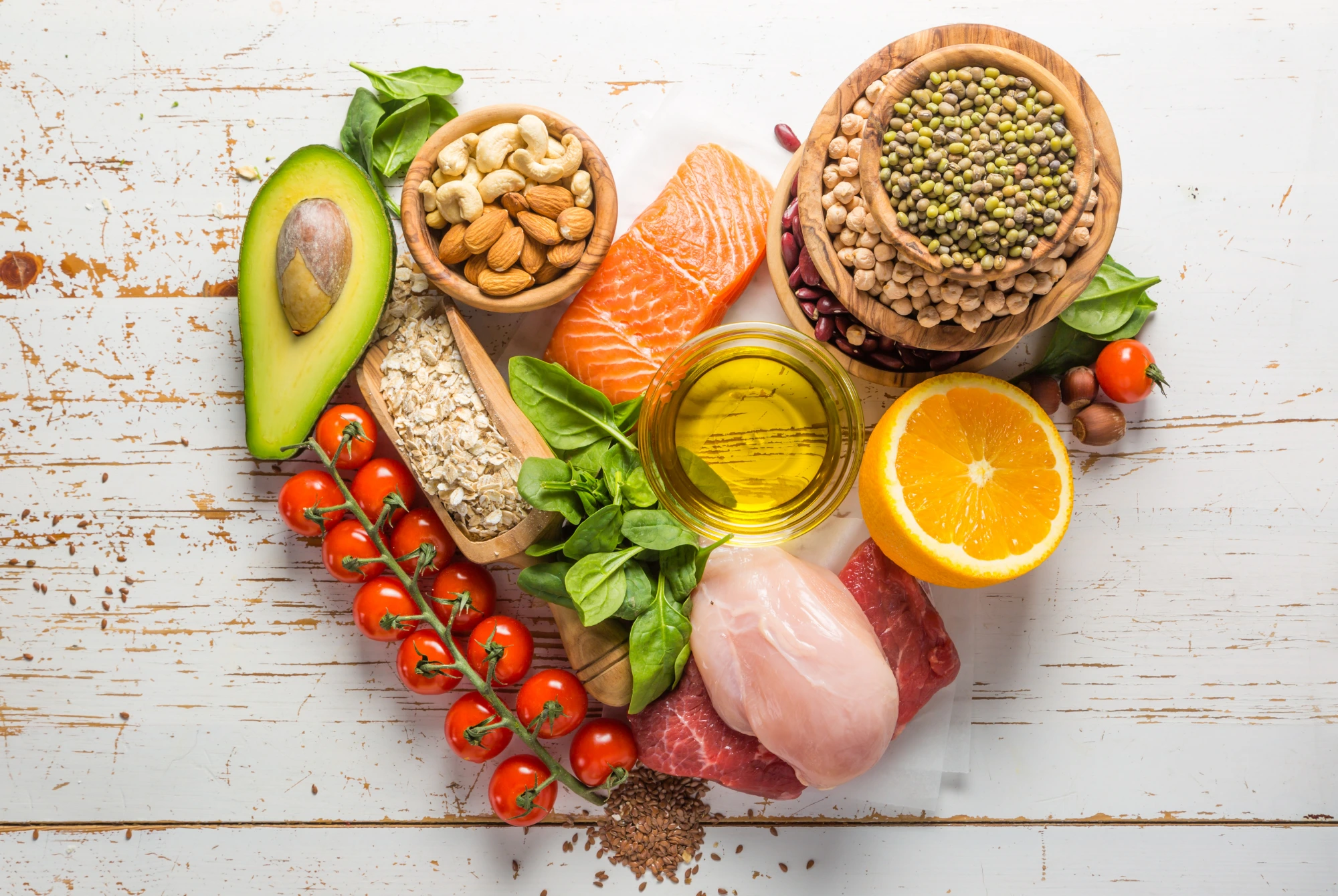 Key Takeaways
 In conclusion, natural heart health supplements can significantly lower the risk of heart disease and promote cardiovascular health. While they should not be a replacement for a healthy lifestyle, these supplements can be a valuable addition to your heart health regimen.
The evidence supporting the benefits of certain supplements like omega-3 fatty acids, Coenzyme Q10, and garlic is promising. However, it's essential to consult with a healthcare professional before incorporating them into your routine if you have pre-existing medical conditions or are taking other medications.
Remember that the effectiveness of supplements can vary from person to person, and their impact may be more significant when combined with other heart-healthy practices. Maintaining a heart-healthy lifestyle, such as avoiding smoking, limiting alcohol consumption, and managing stress, remains crucial in preventing heart disease.
The path to heart health is complex, and by making informed choices, you can better protect and nurture this vital organ.