Vitamin D3 is an essential nutrient that many people are deficient in. However, taking D3 by itself can cause excess calcium build up. Combining K2 with D3 balances calcium levels and keeps the body in a healthy state.

Excellent Support for Bone, Artery, Heart, and Brain Health
Ingredients you'll find in Vitamin D3 + K2 Chewable
Vitamin K2 is an essential vitamin many people have never heard of. However, some experts estimate that about 80% of Americans do not get enough vitamin K2 in their diet. Vitamin K2 works synergistically with a number of other nutrients, including calcium and vitamin D.

Its biological role is to help move calcium into the proper areas in your body, such as your bones and teeth. It also plays a role in removing calcium from areas where it shouldn't be, such as in your arteries and soft tissues. The special form of vitamin K2 called MK-7 has been the subject of much research, because it stays active in your body longer. This way you are able to benefit from much lower levels. Research shows that MK-7 may help balance the inflammatory process in the body. It also activates proteins that control cell growth.
Research indicates that 41.6% of adults are deficient in vitamin D3. Some experts claim the number is even higher. This fat-soluble vitamin plays many critical roles in health, necessary for optimal functioning of the brain, cardiovascular system, immune system, bones, muscles, and many other organs. Older adults are at increased risk of developing vitamin D insufficiency. With aging, the skin cannot synthesize vitamin D as efficiently. Plus, they may have an inadequate intake of the vitamin. Other groups at risk for vitamin D insufficiency include those with limited sun exposure, dark skin, obesity, or bowel concerns that cause fat malabsorption.
Our formula includes BioPerine®, a patented source of piperine, the active compound found in pepper. BioPerine® has been clinically shown to increase bioavailability of nutrients.
All-natural. Vegan friendly. Free of gluten, sugar, GMOs, and binders. Made in the USA.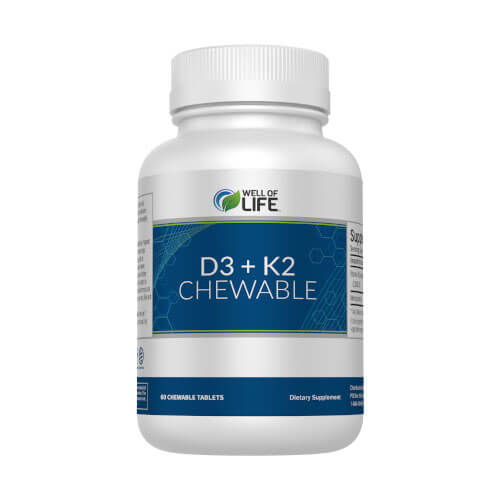 Manufactured in the USA, using domestic and international ingredients.
What People Are Saying About US