600mg | 60 Vegetarian Capsules
The liver and kidneys are two elimination pathways that need to be working properly in order to detox your body effectively. Our liver and kidney support formula contains herbs that help these organs to release toxic buildup.

Support for the Hard-Working Liver & Kidneys
The liver and kidneys are two of the hardest working organs in the body. Liver and Kidney Support helps promote and restore the body's ability to drain, filter, cleanse, and detoxify itself through the liver and kidneys.
Utilizing a unique blend of 22 natural ingredients, this product supports and promotes healthy kidney, liver, and gallbladder function. As an integral part of the body's cleansing and filtering system, proper kidney function is essential to any detox protocol.
These are the ingredients you'll find in Liver and Kidney Support:
A derivative of the amino acid cysteine. It provides the raw materials to help replenish cellular supplies of glutathione, one of the most important antioxidants for body detoxification and liver well-being.
Rich in flavonoids known collectively as silymarin. Silymarin has been shown to support healthy liver function, repair damaged liver cells, and serve as a powerful detoxifier. Silymarin compounds also help prevent the depletion of glutathione in the liver, and are known for their antioxidant potential to prevent damage from excessive free radicals.
Used as a healing remedy for centuries. Similar to milk thistle, it is beneficial to the liver as it protects it against environmental and other toxins. Extracts of artichoke can stimulate the flow of bile from the liver and gallbladder. It also can protect liver cells from oxidative damage by free radicals.
Contains the active ingredient curcumin. Turmeric has been shown to be a potent antioxidant, and helps provide important support for healthy liver function, bile production, and detoxification, among other benefits.
Involved in methyl group metabolism, which is essential for normal liver function.
Traditionally used as a detoxifying herb working principally on the liver and gallbladder.
Helps with detoxification and supports healthy kidney function.
All-natural and vegan-friendly. Free of antibiotics, gluten, GMOs, hormones, sugar, and binders. Made in the USA.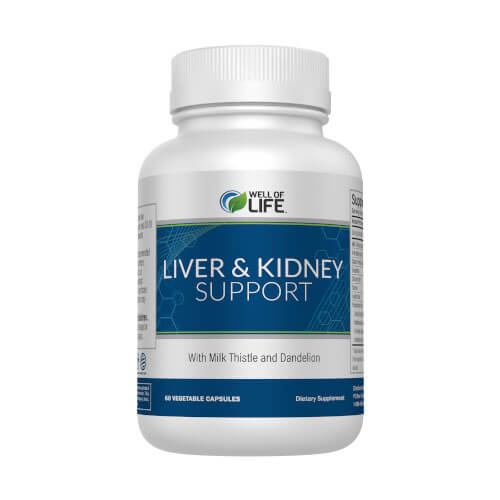 Manufactured in the USA, using domestic and international ingredients.
What People Are Saying About US