Fulvic minerals are super mineralized organic acids that work symbiotically with the body to promote good health by acting as chelators and by crossing the cell membrane, which allows the nutrients from food to be better absorbed. Well of Life has created a super fulvic minerals supplement to provide our customers with an herbal detoxification and stress relief vitamin.

The Ultimate Nutrient Booster
This natural product literally comes from soil, produced when organic plant matter decomposes.
The Super Fulvic Minerals Supplement contains many nutrients, including trace minerals, electrolytes, prebiotics, and probiotics. In particular, probiotics and prebiotics in Fulvic Acid nourish the gut and help maintain a healthy balance of beneficial bacteria. This also promotes optimal immune function and an herbal supplement solution for detoxification.
One of the most important benefits of Super Fulvic Minerals is its ability to help carry vitamins and nutrients to the right place in our bodies. When minerals and trace elements from food come into contact with Fulvic Acid, they are dissolved into a form that makes them more bioavailable (usable) by the body. That's why Fulvic Acid is often called "the ultimate nutrient booster."
Super Fulvic Minerals also contain antioxidants that serve to help neutralize free radicals. These highly reactive compounds cause damage to cells and DNA and are linked to premature aging. When using the super fulvic minerals as a stress relief supplement, you may be able to feel an overall improvement in your health.
In addition, the Super Fulvic Minerals Supplement is highly effective at neutralizing and detoxifying harmful toxins and pollutants, including heavy metals such as lead and mercury.
No color added. No artificial ingredients. Non-GMO. Made in the USA.
All-natural and vegan-friendly. Free of antibiotics, gluten, GMOs, hormones, sugar, and binders. Made in the USA.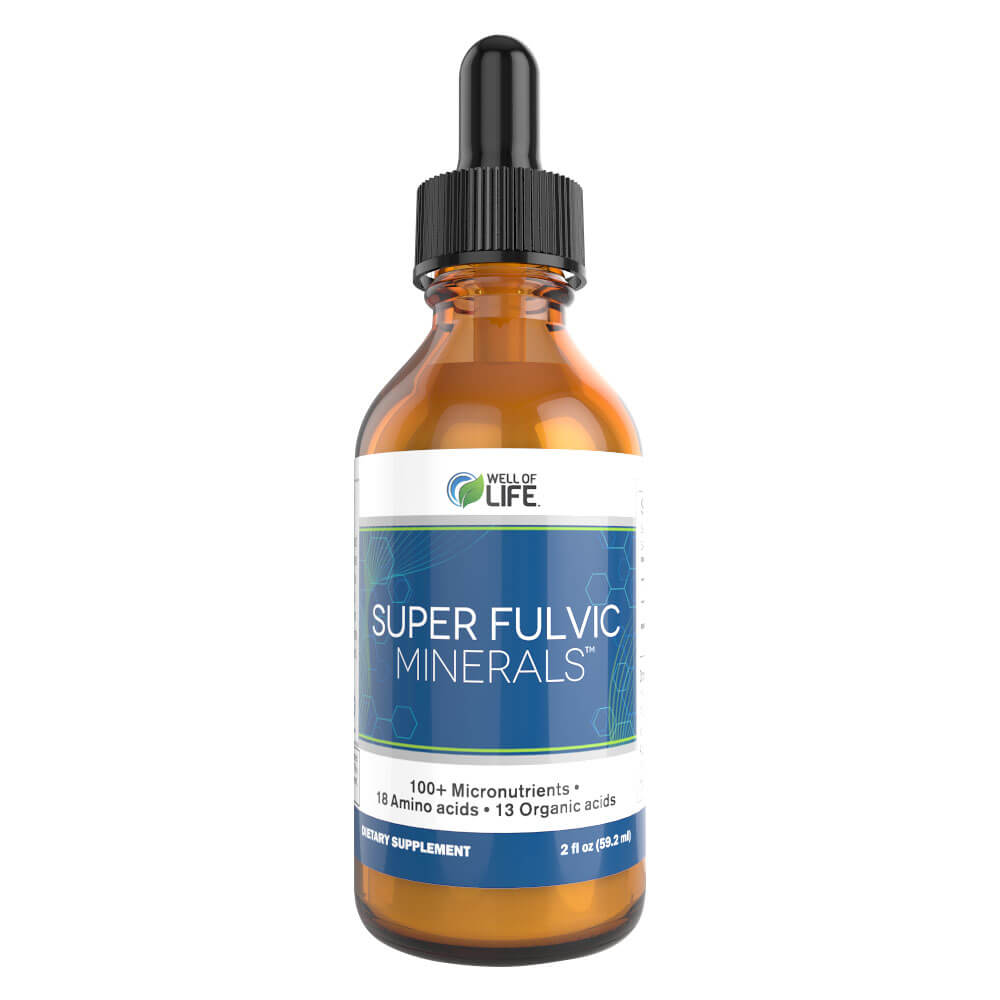 Manufactured in the USA, using domestic and international ingredients.
What People Are Saying About US