Probiotic-40 Billion Blend
40 Billion CFU/G | 60 Vegetarian Capsules
Building and maintaining a healthy gut microbiome is key component of good health. Our Well Of Life™ Probiotic contains 40 Billion CFU to ensure that you are getting the amount of good bacteria you need.

Supports the Balance of Healthy Gut Bacteria
Beneficial or "friendly" bacteria should make up about 85-90% of your total gut flora. But for many reasons, including diet, stress, antibiotic use, and other factors, the ratio can become skewed.
This supplement is designed to provide a high potency and balance of beneficial bacteria. By taking this product on a regular basis, Probiotic-40 can help maintain healthy intestinal flora (also called the microbiome).
Studies show that multi-strain formulas achieve better results than single-strain probiotics. This proprietary blend of 4 strains contains 40 billion CFU/g of probiotic bacteria. CFU stands for colony-forming units, which represents the number of live bacteria per serving. This level of probiotic protection is optimal for both daily uses and for enhancement of overall health.
The formula uses the MAKTrek® 3-D Probiotic Delivery System to provide significant safeguards that help ensure better survival of the living beneficial probiotic bacteria. This patented system defends against stomach acids and provides a natural buffering system to protect the bacteria while they are in transit in the digestive system.
These are the ingredients you'll find in Digestive Enzyme Blend with Makzyme-Pro™:
Fungal Protease from Aspergillus oryzae
These fermented bacteria break down proteins.
Lactobacillus acidophilus
These probiotic bacteria produce the enzyme lactase, which breaks down the milk sugar lactose into lactic acid.
These probiotic bacteria support digestive health, balanced inflammation, and weight management.
These probiotic bacteria support digestive health, metabolism, optimal body weight, and balanced inflammation.
This pineapple-derived enzyme breaks down a broad spectrum of proteins.
Papaya-derived enzyme that supports the breakdown of small and large proteins.
Converts triglycerides into fatty acids and glycerol.
Converts triglycerides into fatty acids and glycerol.
A dairy sugar that converts lactose to glucose.
Helps with carbohydrate digestion.
All-natural formula. Free of GMOs, sugar, gluten, hormones, and binders. Made in the USA.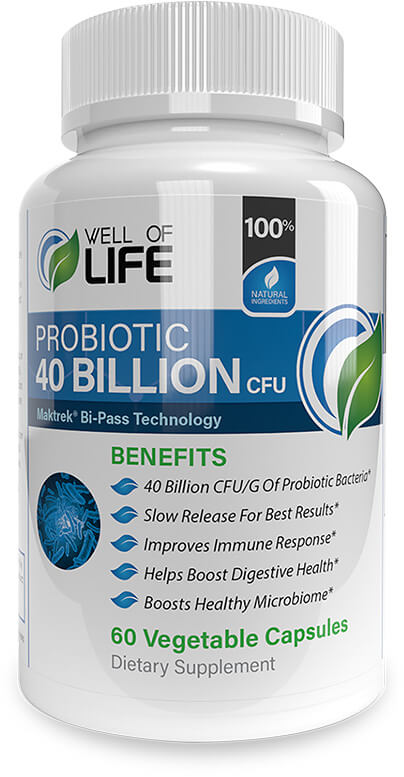 Manufactured in the USA, using domestic and international ingredients.
What People Are Saying About US